CLUES
"NO CRIME UNPUBLISHED 2007" Mystery Writers Conference
Sunday, June 10, 2007
Location: Embassy Suites Hotel, Arcadia, CA
For more info, contact Sisters in Crime/LA
A CLEAN, WELL LIGHTED PLACE
SISTERS IN CRIME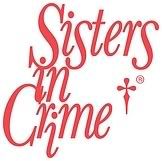 Friday, April 19, 2013
DANGEROUS MINDS AVAILABLE NOW
I'm an experienced marathoner, and
Marathon Madness
--the first short in this two story collection--takes place on the streets of Los Angeles. The route has changed over the years, but this is one I know, one I've spent grueling hours to complete. Unlike Boston, the only rare, actual deaths I'm aware of ever happening here are those of natural causes.
I'm a registered nurse, and my student years involved a San Francisco hospital much like the one in
Compulsion
, the second story in this short work. Let me hastily add that I have never met a nurse like the one I dreamed up. Don't let her make you nervous about your next hospital visit.
My bio is next, and then a brief essay--with references--on why some people kill. Then experience ranch life in California when Mexico owned her through excerpts from my Western romance,
Where Eagles Cry
. See left column for cover.
Download for both available now for
Amazon's Kindle
and
Barnes and Noble's Nook
. Soon to be up on Smashwords.
Posted by Dee Ann Palmer 8:49 PM 0 Comments:

---------------------------------------
Thursday, February 28, 2013
NEW! DOWNLOAD AVAILABLE NOW
WHERE EAGLES CRY JUST RELEASED


IT'S LIVE ON KINDLE and NOOK right now. Soon to be up other places, too.

I've concentrated on other kinds of writing in the past few years, and am excited by this new, self-published revision of an earlier novel. The romantic suspense is set in historical California during Mexico's rule. You know--huge ranchos, irresistible vaqueros, fiesta, grizzlies and mountain lions, raids by a band of renegade Indians and whites.

Jilted by love in 1834, Cara Lindsay sails from Boston to Mexico's rugged California to begin a new life with a favorite aunt. Heartbroken to learn her aunt has died, she takes a companionship position to the wife of Don Miguel Navarro, the tough and irresistible owner of a major inland rancho. Prior to her arrival, Miguel's wife had suffered a permanent brain injury in a suspicious fall, and the lonely ranchero's heart opens to Cara's kindness and beauty like parched earth to rain. Yet love may break Cara's heart again, for she would never be any man's mistress. Until ships sail for Boston months away, she's trapped in the midst of danger and an impossible love. When the bells ring and the eagle cries, will Cara be the next to die?

Search Inside the book to read the first four chapters free. Find it at http://www.Amazon.com/Kindle-ebooks/b?ie=UTF8&node=1286228011, type in Where Eagles Cry in the Search bubble.

As a bonus, you'll find an excerpt from Linda Mc Laughlin's Rogue's Hostage, a wonderful romance set in 1758.

COMING SOON on Kindle and Nook - DANGEROUS MINDS by Dee Ann Palmer

Labels: early California, Historical romance, history, live on Kindle e-books, romantic suspense, sweet romance, Western romance


Posted by Dee Ann Palmer 1:41 PM 0 Comments:

---------------------------------------

Saturday, March 14, 2009

GUEST BLOGGER LIZ JASPER

Wow, I had no idea how long it'd been since I'd posted, so it's my special pleasure to present Sisters in Crime member Liz Jasper as a guest blogger today. She's an award-winning mystery author and avid e-book reader, also blogging this month for the Go Green/Read E project of All Romance eBooks.


Last Saturday, sister mystery writer Dana Fredsti and I spoke at the Northern California Sisters in Crime meeting about electronic books. I write traditional curl-up-on-the-couch mystery e-books with vampires for Cerridwen Press, Dana writes smoking hot love stories for Ravenous Romance. Mostly we talked about our experiences from the publishing side, but one reader's comment from the audience surprised me.

We were ticking off some trends/observations about the e-book market--such as e-books, while still a relatively small fraction of books sold, are a huge growth market in the otherwise dismal world of publishing; e-publishers take risks on new authors whereas traditional publishers tend to be more conservative and trend-following in what they published; increasingly we were seeing traditionally published mystery writers' books having simultaneous hardcover and e-book releases – when someone in the audience said:

"Yeah, that's all well and good, and yeah, the e-book version might be half the price of a hardcover, but you have to buy something to read it on!"

Dana and I both blurted out in surprise, "No, you don't."

Dana said, "You can read them on your computer — and the software is free."

I added, "These days, you can pretty much read them on anything."



Which I admit isn't terribly helpful, if you've never read an e-book. It's a little like telling a kitchen novice moving into their first apartment that eggs are great to have on hand as you can cook than a million ways. Nonetheless, it's pretty much true. Sure, you can buy the Kindle 2 from Amazon and in something like ten seconds wirelessly download your selection from their 200,000 titles and read them on an energy efficient screen that is (says Business Week) "easy on the eyes." But you really can read e-books on just about any electronic device. Last week free software was released that turns your iPhone into a wireless "mini-Kindle."

Perhaps you, like me, don't have one of the many versions of dedicated e-book readers or an iPhone. But why not try an e-book anyway on what you do have? E-books are cheaper than if you bought the story in print and, as a bonus, they're environmentally friendly.

Side note: I admit I'm dying to hear from someone who has read a book on a regular one-inch cell phone screen, as I hear is possible. As much as I'm all for e-books, I can't help but think that's crazy. But then I remember Homer Simpson, who when he was in the ICU and saw someone on a ventilator said, (I paraphrase) "What? They make machines that breathe for you? And all this time I've been using my own lungs like a sucker?" You may find that reading on a one-inch screen, when your eyes don't have to move all that way like they would across a traditional page, to be remarkably restful.

Click here for Liz Jasper's Underdead mysteries and thousands of other e-books http:www.allromanceebooks.com.
Click for Liz's website http://www.lizjasper.com.
For the Go Green/Read project click http://www.gogreenreade.com.
Posted by Dee Ann Palmer 1:42 PM 2 Comments:

---------------------------------------
Wednesday, November 12, 2008
CRY DANCE by Kirk Mitchell
Cry Dance by Kirk Mitchell



Rating: 5 of 5 stars
Step aside, Tony Hillerman, for Kirk Mitchell, who handles suspense among the Indians of North America with equal ease. Bureau of Indian Affairs detective Emmett Parker, a Comanche, stalks killers among the Havasupai in California and Arizona in this tightly written suspense. Loved it.

Dee Ann Palmer

http://www.deeannpalmer.com



Posted by Dee Ann Palmer 8:52 AM 0 Comments:

---------------------------------------

Monday, August 11, 2008

VISIT TO SAN QUENTIN PRISON

Although I was a biology major, one of the neatest experiences I had at the University of Redlands in southern California, was singing alto in the concert choir and touring seven western states for two weeks. We gave secular concerts mornings in high schools and sacred performances in churches in the evening. Church people put us up in their homes at night. When we stayed in St. George, we doubled the protestant population the minute we entered town.

The next year, my roommate, also a choir member, and I transferred to the University of California's School of Nursing in San Francisco. When we received a phone call inviting us to join them that spring in a San Quentin concert, we whooped.

The bus picked us up at our dorm, and down we went to Marin county and the sprawling prison. By the time we rolled through its gates, it was over 100 years old, having been constructed in 1852 by inmates who slept aboard ship during the night and worked on it by day.

I wasn't even old enough to vote, and if my parents had known I was in that prison singing to life-without-parole men, they'd have had heart attacks.

It's not tough to understand why those inmates were one of the most appreciative audiences we'd ever had. Jack Crowder, who'd later appear with Pearl Bailey in Hello, Dolly! and then in TV's Roots, sang with us. When his rich basso voice belted out Freedom!, that pretty much brought down the house.

Because we'd sung for lifers, we were allowed in the infamous Green Room, where executions are held. As the process was explained to us, nausea rolled through me. No one spoke until we were safely back on the bus, and no one joked on the return to our dorm.
Posted by Dee Ann Palmer 10:43 AM 0 Comments:

---------------------------------------

Tuesday, June 24, 2008

WAS THAT RESEARCH REALLY NECESSARY?

Was I crazy to tackle a novella involving slow pitch baseball, firefighting and search and rescue? After all, it was a big chunk, and I was the one crafting the story. I didn't have to do this! Call me dogged - or maybe just plain stubborn - but I stuck with it.

What gave me the courage to go with them was knowing those subjects weren't entirely new to me. The men in my family had played baseball while I cheered from the sidelines. Training to be an MICN (mobile intensive care nurse) many years ago, I'd spent twenty hours in a fire station chilling out and riding with their paramedics. That gave me an atmosphere from which to create my own station. I'd also recently seen a presentation to eighth grade girls by a female firefighter, and even knew the weight of the backpacks carried.

I've watched the Dog Whisperer on TV, seen TV specials on search and rescue teams, heard a government expert witness on search hounds, who's also a Bloodhound breeder, in my Sisters in Crime chapter meetings.

No matter how familiar the subjects I'd chosen were for me, I'd have been a fool to avoid researching each one. The tools I used included the Internet, personal interviews and the local library with its interlibrary loan system, periodicals, books and videos. I could have even accessed the Internet there if I hadn't had my own computers.

As an example, I knew about Bloodhounds, but how big were they and what colors did they come in? I found an email contact with a breeder online who cordially provided that information. I decided which color I liked and gave my scent hound a name. An Internet look at search and rescue teams gave me clues as to other hounds used and revealed that some hounds are air scenters and others are ground scenters. Photos online of the SAR team in my county as they assembled to train sparked the opening scenes of my story.

As for firefighting, I interviewed a battalion chief by phone, stopped firefighters when I saw them ready to leave a call or found them in the supermarket. Did they sleep dormitory style? What do they wear to bed? Who was in charge on a call? Yes, they still come down poles and only have one minute to hit the mat at the bottom once the alarm sounds.

I checked my town's firefighter job descriptions online. Googling firefighting equipment and gear prompted me to ask about the mat, boots and suits they use on different calls. I saw yellow suits in the back of an engine when I spoke to some men leaving a call up my street. Yes, they leave their suits in the truck or engine.

Well, what do you know - there are trucks and there are engines! Different purposes for various calls.

Obviously, I wasn't going to use all the information in my story, but it would've been stupid not to look in depth for more than I'd personally experienced. I guess the short answer to the question posed in the title is:

YES...all that research is necessary. Heaven forbid you should use it all, but without the background it provides your story won't ring with authenticity.

Dee Ann
Posted by Dee Ann Palmer 10:11 AM 0 Comments:

---------------------------------------

Thursday, June 05, 2008

WHAT'S UP?

Something's going around. It's called "Meme." It refers to a transfer of information from blog to blog. You're supposed to tell six things about yourself that people wouldn't ordinarily know. So here are my things:

1. Dr. Pepper's the only soft drink I like. Mother told me that as a toddler I wouldn't let the barber cut my hair...until they put Dr. Pepper in a baby bottle and gave it to me. I've loved it ever since.

2. I was born in Wichita Falls, Texas. What is the birthplace of Dr. Pepper? TEXAS!

Daddy sold gasoline pumps, and sometimes Mother and I would go on his rounds to his customer's gas stations. (Later, we were advised that "gas station" was a hick term, and heaven forbid we should sound like "Oakies." We switched to the more cultured description - service station. Ahem.) At any rate, I'd lift the lid of the soft drink chest and, standing on my tiptoes, reach in to pick up a bottle of Dr. Pepper from the icy waters. Daddy would pay for it.

When our sons were growing up, there was a wonderful lumberyard in town with free scraps you could help yourself to. They did a lot with wood, so loved going to pick something out from the wood pile. Lo and behold, what did the yard have but an old-fashioned soft drink chest just like the one I'd seen as a child in Texas. It had Dr. Pepper in, too.

3. I love jewels. Seeing the Crown Jewels in the Tower of London was a fabulous experience. Subsequently, Lance Davison, my wizard-knight hero in PORTAL TO DARKNESS, has a special affinity for gems and can hear the "songs of the stones."

4. In Edinburgh, my husband and I saw the clan pipers present a Tattoo as night fell over the castle towers. When the sound of the pipes rose and the bands came down from the castle, it brought goosebumps. Kilts and flashes flipped and pipes whined as white spats caught the light when the men marched in cadence. Beautiful.

One tall drummer, wearing a bearskin hat, flicked his white-tipped sticks up each time he struck the drum. When he marched in place, he lifted his knees so high that his kilt flipped up. I thought for a moment we were going to solve the problem of what a Scotsmen wears under his kilt.

No such luck.

One Scotsmen was asked what was worn under the kilt. He replied, "Worn? Nothing's worn under my kilt. Everything's in perfect working order."

Sadly, budget cuts have reduced the number of regimental bands, and we witnessed the final performance with the historic Clan Donald. The evening closed as a soft spot highlighted a single Donald piper playing on the battlements. Haunting.

5. This trip inspired my best selling novella, WOMAN IN BLACK LACE. Phebe is sent from Washington, D.C. in 2008, back to the Highlands before the destruction of the clans by the English in the 1700s. She participates in a Scottish ceilidh, a folk celebration, similar to the one below.

6. In Ireland, at Bunratty Castle, I enjoyed an Irish ceilidh. Those of us from the tour bus ate dinner together. We ate, among other foods, potato salad, boiled potatoes and baked potatoes (celebrating prosperity after the historic potato famine, I think) while being entertained with dancers and singers moving to the music of penny whistle, elbow pipe, fiddle and drum. The potatoes were delicious, unlike anything I've ever tasted in the U.S. I was invited to dance with a handsome Irishman, and, in heels, I tried to keep up with his steps as we danced over the rough, ancient stone floor.

I fell asleep with Irish tunes dancing in my head...and wishing I'd done better on the dancing.

Dee Ann
http://www.deeannpalmer.com
axeman9005@mypacks.net
Posted by Dee Ann Palmer 9:02 PM 0 Comments:

---------------------------------------